Digital technologies are becoming ever more important to how we manage our everyday lives. The opportunities presented by digital are significant and growing with no sign of slowing down. Furthermore, the measurement potential offered by digital along with the "instant feedback" of social media means that any marketing efforts can be tracked and optimised. Businesses are keen to capitalise on these opportunities and need people with passion, intelligence and drive to help them achieve their goals. With a shortage of available talent and significant growth opportunities for those who want to progress, the digital marketing and e-commerce industry will provide rewards for those who rise to its challenges.
Who is this guide for
This guide has been written for recent graduates and students to provide them with an idea of some of the opportunities open to them in the digital marketing industry. It also aims to provide some suggestions on how to find a job in the digital marketing industry for those who are interested.
The definition of digital marketing and e-commerce
Marketing is the process by which companies connect with customers, offer products of value, and build relationships with those customers so that they continue to buy. Digital marketing involves the internet, but it refers to marketing through the use of any electronic media.
E-commerce refers to the process of buying and selling products and services online. E-commerce also refers to all the efforts involved in creating the most effective systems in this process, e.g. digital marketing and the logistics involved in delivering the product to the consumer.
Businesses employ digital marketing and e-commerce techniques in order to increase revenue, decrease costs, and improve customer satisfaction.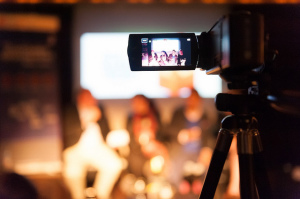 What do digital marketers do?
One major attraction of digital marketing is that consumer actions can be measured as users conduct activity online. Marketers can break down their efforts into two categories, namely brand awareness and direct response. Brand awareness is increasing the awareness of a brand so that customers will eventually engage with and purchase products from that brand. Direct response marketing seeks to have customers act and purchase products as a direct response to a specific campaign or marketing impression.
Brand marketers now have a huge number of ways to reach customers online, whether through videos on YouTube, pages on Facebook, or through paid search. One concept in digital marketing that is particularly relevant to direct response marketing is that of the sales funnel.
To begin with, the customer is made aware of the product. However, through each stage of the funnel, the number of potential customers decreases. The shape of the funnel represents the reduction in the number of these potential customers at each stage of the process. The effectiveness of a website in getting people to complete a sale is referred to as the conversion rate, and managing and improving this conversion rate is a key component of digital marketing.
The process of marketing could be seen as capturing people and putting them into this funnel, and then trying to increase the number of people who eventually go through to the end and buy the product. There are other ways to conceptualise the digital marketing process. Because of the sheer number of ways people can connect with brands digitally, and the technical complexity involved with many of these methods, this has led to a huge variety of roles within the digital marketing industry. These roles can be placed into categories of specialism which are commonly referred to as digital disciplines.
Reasons to consider a career in digital marketing and e-commerce
Below shows the changes within digital which have affected marketers:
The sheer amount of data that can now be collected from consumers allows companies to target customers individually and provide content tailored for them, but processing this data and gaining insight requires skilled and well-resourced staff;
Social media allow companies to connect personally with their customers, and to monitor what is being said about them;
The growth of channel and device choices means companies can reach their customers in a number of new ways.
Being well-versed in digital technology as a marketer is going to become ever more essential, especially as the boundaries between digital marketing and traditional marketing have already started to break down. The change in advertising spend illustrates the shift to digital profoundly. Almost 10% of all retail spend is now online. Digital technology has revolutionised the workplace. As a digital specialist, you may be called upon to help solve problems and tackle challenges outside of the marketing environment. Growth rates within the digital industry are significantly higher than many other areas.
Where to Work in Digital Marketing
Digital marketing is relevant to any business where their target market can be reached through digital media. With such a wide scope, the choice of where one can work is very broad. The companies that are involved with digital marketing and e-commerce can be broken into three broad types: companies or brands (client-side); agencies; and vendors.
Client-side, Agency, or Vendor
Client-side
The client-side refers to companies which look to increase their profits through digital marketing and e-commerce. The exact nature of the company will dictate its strategy and therefore the manner in which digital tactics and techniques are employed. Smaller companies or those without a strong digital focus might have only one person in charge of all digital efforts.
One potential benefit of looking to work in digital marketing on the client side is that you could potentially combine digital marketing nous with a passion for where you want to work. Working on the client-side offers different opportunities to broaden out beyond digital marketing and e-commerce and into other business areas.
Agencies
Agencies (and consultancies) work for clients in order to assist them with their business goals. Companies will hire agencies to perform certain tasks, such as search engine optimisation (SEO), running paid online ad campaigns such as pay-per-click (PPC) or display advertising, or managing their social media presence.
Working for an agency in a particular digital discipline will create a broad range of experience, as agencies typically work for many different companies at once.
Vendors
Vendors provide the technology that allows clients and agencies to execute their digital and e-commerce strategies. Within the vendor space there are a wide variety of roles, from direct sales and marketing, through to support and consultancy. A benefit to building a career with a vendor is that one learns in depth about how technology can be used to solve business problems. There is also the potential to learn about the challenges involved with technological implementations and the trends towards cloud-based software.
The use of drawing such distinctions
There are many factors to consider when searching for a suitable job, such as location, salary, and workplace culture. Many people don't follow linear career paths within a particular sector or specialty, meaning that although one might start their career at an agency, they may end up working on the client-side (or vice versa).
The skillsets involved in working on the client and agency side within a particular digital discipline, are likely to have a large degree of overlap. Taking on responsibility, achieving results and continuing to learn are far more important issues than simple divisions between client and agency.
Digital disciplines
Digital disciplines are specialist areas which involve shared knowledge, skills, tools and practice in particular areas of digital business and e-commerce. Put together, they help businesses and organisations acquire, convert, and retain customers, and improve their efforts through measurement and optimisation.
Digital disciplines
Affiliate marketing;
Copywriting;
Content marketing;
Customer service;
Conversion rate optimisation;
Display advertising;
eCRM;
E-commerce;
Email marketing;
Marketing automation;
Mobile marketing;
Multichannel marketing;
Online PR;
Social media and community management;
Search Marketing – Organic/Natural (SEO);
Search Marketing – Paid (PPC);
Strategy and Planning;
User Experience and Usability;
Web Analytics.
Preparing for a job in digital marketing or e-commerce
Organise your time effectively
Time is your most precious resource, particularly when it comes to graduate recruitment. Graduate recruitment schemes often work in tandem with the academic cycle, which means for many companies there are specific time windows when you can apply. Miss the window, and there is the risk that you will have to wait another year before having a chance to apply. These time windows are typically in September to January, although some companies recruit several times or throughout the year.
A key point to note is that the earlier you start, the greater your chances of success in getting the job you want. With more time, you will be able to identify exactly what you want to do and what skills and experience you need to build in order to become highly employable.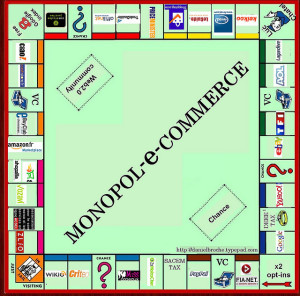 Find out what you want
An important part of finding the right job for you is figuring out what you want to do, so you can target the right jobs and employers. Factors to consider when looking for a job that will suit you:
Geography;
Your favourite interests;
Level and salary;
Work conditions;
Values;
People you work with.
Conducting this form of self-analysis is likely to be very useful in finding out where you really want to work.
Once you have an idea of what you want and where you would like to work, start to explore some of the roles that you could be doing in the near future.
Assess your current skills and experience
Do I already have the skills and experience required?
Once you have a clearer idea of what you want, look at some of the jobs advertised online. Assess the job description and role profile carefully, and look at similar jobs advertised in different companies. Where do you rate against the job descriptions?
Can I show my skills and experience as responsibilities and achievements on my CV?
The aim of a CV is to secure an interview with a recruiter. They look for two things: what you have done (responsibilities), and how well you did it (achievements). Your responsibilities are your history of work experience roles. Your achievements show what results you created through your skills
It is important to assess your own skills and experience to see how you can show the recruiter you have the potential to generate results. Do not be put off by the list of requirements for one particular job. There is rarely such a thing as an "ideal" candidate; you may be the best person to apply.
Sometimes larger graduate recruiters do not accept CVs. Instead, a competency-based application asks for previous examples of when you have displayed qualities required for the job.
Improve your skills and experience
Think both digital and non-digital
Whether you think the skills learnt from your degree will land you a job, or that your digital knowledge will keep you above the competition, the reality is both are likely to be important in looking for a graduate job. Candidates who really express a passion for digital are the ones that will stand out.
It's online – anyone can try it!
One of the great things about digital marketing is that nearly all the tools of the trade are available to anyone, regardless of their experience level. There are many places online where you can learn these skills for free, and likewise the amount of free open source software makes it easier and cheaper than ever to get started.
Can you offer any skills to anyone for experience?
Whilst you can teach many of the skills required yourself, proven results will give you a head start when it comes to landing a job. Being able to show examples of your work and how you won results for others will make your CV stand out. Internships are an obvious choice, but there are many other ways to gain experience.
Develop a passion and interest for digital
Passion and interest are key factors when it comes to engaging with potential employers. Taking on new employees, particularly graduates without a significant history of work experience, is a significant risk and investment to an employer. By showing how you have engaged with digital on multiple occasions, you will demonstrate your commitment to the digital industry. This commitment will put you ahead of candidates who do not demonstrate the utilisation of such skills. Another way to demonstrate your passion about something is to increase your knowledge of the subject.
Nurture a suitable online presence
Having an online presence should be seen as presenting both opportunities and threats. Before you apply for any digital marketing or e-commerce role, make sure you have ensured you have searched yourself to see how you are presented to the outside world. There are powerful opportunities in having a positive online presence. Likewise, the threats are significant. Most people have embarrassing photos of them taken at university doing something they may regret later.
Search engines can take many weeks or even months to update their index. In planning a suitable online presence, you should start as early as possible in order to have the most positive outcomes. Finally, remember you will need to update your content. Focus on weeding out bad content and providing fresh, useful content.
Finding and getting the job you want
The importance of research
Having drawn together your skills and experience, and figured out what you might want in a job, the time comes to start researching.
Identify the potential types of company who offer the kind of jobs you might be interested in so that you can start to look in the right places. Even if you end up looking for a job in a way where you do not approach the company directly, being aware of the main players in the industry and the opportunities available to you will put you at a significant advantage.
Draw together a list of companies, sectors and roles that you might be interested so you can narrow down your search appropriately when you begin the hunt.
Where to look for the job you want
During your career research process, you should consider different avenues available in applying for a job. An important point to note is that a successful job hunt will look at using all of methods in finding and securing a job and each avenue has its positive and negative points. By being aware of the advantages and disadvantages of each route, you will be able to tailor your application effectively to increase your likelihood of success.
Graduate schemes
Graduate schemes are a great opportunity for those who want to get stuck in to digital marketing and benefit from a structured programme of learning and development. The highly competitive nature of such schemes naturally means that many talented applicants will be turned down.
Also remember that regardless of how prestigious a particular scheme is, you must enjoy working there. If the company isn't a good match, chances are this will be identified during the recruitment process, which means that your time will not have been productively used.
Direct to companies
When assessing what you want from a job, you may have created a list of companies that match what you are looking for. Companies will often advertise their vacancies through their own website before they turn to other methods. There is plenty of advice both online and offline on how to write speculative applications.
Recruitment agencies
Recruiters look to match the candidates available with the clients looking for work. Furthermore, building relationships with recruiters can pay dividends in your future career. A benefit of using recruiters is that you are likely to get feedback and tips on how to perform at interview, leading to a greater chance of success in landing a job.
Job boards
Job sites have the convenient ability to allow you to narrow down your search to the type of job you are after and present you with many different options at once. Furthermore, there is a growth in the amount of "intelligent" jobs boards that learn your preferences to provide you with opportunities you may not have considered. Job sites are excellent places to research a potential role, salaries, job descriptions and candidate requirements are often posted.
Networking
Getting a job through knowing people is one of the most effective ways to land a job. People that are introduced with a personal recommendation are likely to have higher levels of success than people who approach a prospective employer cold. Networking also yields valuable information about working life that might be more candid than that offered on websites and through careers events.
Applying for and securing the job
Each company and job will be different, so a key piece of advice is make sure you tailor each application for each company. Companies will look for different qualities in candidates; make sure you highlight the points relevant to that company.
Writing an effective CV and covering letter
Don't give them a reason to reject you
The key fact to remember is that the main purpose of a CV and covering letter is to get an interview. This also applies for competency based application forms. Unfortunately, at this stage recruiters are looking to reduce the number of applications to consider. Aim for two things: first, give no reason to be part of the majority of applications that are discarded; second, make sure your skills and experiences are sufficient to get called to interview. It is far better to make a small number of excellent applications to companies you really want to work for than sending off many more generic applications that are not specifically tailored to the company and the role.
Preparing for interview
Interviews are meant to be difficult. However, the more prepared you are, the more likely that you are to succeed. Attending an interview is a valuable learning experience in itself. Careers services also provide excellent guidance of how to prepare for an interview. Look at their calendar to see if any workshops are available that you can use for advice and support.
Managing your career
Once you have secured your first job, it is now expected that individuals are responsible for a large part of their own career management. Career management will remain your responsibility throughout your working life, so the earlier you make efforts the sooner you will start to reap benefits.
Keep a record of your achievements
It is important to have a record of your skills, experience, and achievements that you can draw on. This is not only important for looking for jobs outside of your current employer. For internal moves, annual reviews, and justifying opportunities for promotion, it is important that you can refer to what you have achieved in your job.
Below shows some examples of data you should collect on an ongoing basis:
Quantitative data
Website traffic figures;
Conversion rates and sales figures;
Key Performance Indicators.
Qualitative data
Positive online reviews;
Customer satisfaction reports;
Letters of thanks;
Annual review forms.
One approach recommended by management consultants is that of systematic career documentation; reviewing achievements every quarter, and adding them to a single Career Management Document. This Career Management Document can then be used to quickly and effectively construct CVs as required.
Create a career development plan
At some stage, you will be looking to advance to the next level of your career. In order for your progression to be effective and rapid, it is useful to create a career development plan so that you can identify goals and milestones to get you to where you want to be.
Identify what roles you might like to do in the future
These roles will act as milestones which you can aim towards. More importantly, these roles will often have job descriptions available online, so you will be able to find out what is typically required for a person in that position.
Look at the requirements for those roles
Once you have identified roles that would like to aim towards, you should now start to research the requirements for each role. Doing a search for the role title online can often pay dividends. If you have identified the roles from job sites, then the requirements would have been listed with the job listing. Furthermore, if you find anyone employed in a role which you would like to aspire to, have a look online for their LinkedIn profile or see if they have a corporate biography online.
Once you have a collection of requirements, look for similarities. The requirements that are most frequently mentioned should be the ones that you use as the basis for your career development plan.
Assess your current position
As you progress through your career and constantly keep updating an appropriate career management document, you will have a better idea of what your skill and experience level is. Always audit your own skills. Identify what you have now so you can work towards improving your current levels of skills and experience. Think about your 'soft' and 'hard' skills, current levels of proven experience, and where you have demonstrated results.
Create a plan for gaining the skills and experience required
Your plan will be based on getting from where you are now in your levels of skill and experience, to where you need to be to get to the next level of your career. Your plan should result in you being closer to the levels of experience required for the role you aspire to.
If required, get support for your plan
Chances are that it would be very difficult to achieve you career goals on your own. It is likely you will have to take projects on with the background and support of your line manager.
Arrange a meeting with your line manager to discuss your goals and objectives. At this point, it would also be worthwhile finding a mentor to help you with your plans. Having somebody independent can help you gain a different perspective. You may also be able to discuss opportunities that you wouldn't discuss with your line manager.
There are other sources of advice as well. Professional bodies and membership organisations such as Econsultancy offer training, support and advice and can help you in achieving your goals. Econsultancy trained over 4,000 digital marketing and e- commerce specialists in 2011, and now offer a wide selection of courses, events, and qualifications. To find out more information go onto Econsultancy.com.