Creating a website with SEO-friendly code and page layout is no longer tough. If your SEO agency uses WordPress, all you need is a well-designed theme that creates search-engine-friendly code. Or at least so it seems – let's call it On Page SEO 101.
Great content is another thing that's difficult to create. It takes dedication and care. Once that great content is created, however, tweaking it so search engines love it as much as people do is not that difficult either. You will often hear experts debating whether publishing content optimized for SEO is detrimental to customer experience and visitor engagement or not. We can save you the time reading their arguments – the truth is on page SEO leads to poor customer experience only when it is poorly done.
Each online specialist making a living from SEO will tell you that any successful optimization campaign is based on the cornerstone of on page optimization. However, when it comes to what on page SEO techniques really work, there are as many opinions as there are experts.
When your business is at stake, you can't just do something to optimize your site and hope that it works. You need to be completely confident that everything you do will help your rankings. Moreover, you need to be certain beyond reasonable doubt that you've done every single thing on the SEO checklist and your website is optimized according to the latest Google algorithm changes and ranking signals.
Our Website Audit report takes care of the on page SEO aspect of your website. It provides you with a 360-view of your entire domain and of each page you are presenting to search engine crawlers. Here are just a few of the problems we identify and suggest fixes for:
Broken links
HTML code errors
Duplicate content
404 and other server response code errors
Web pages missing from the index
Missing or too long titles and meta description
Taxonomy issues
HTTP Redirects
This information should not be incomplete and locked within one platform as it happens with the Google Webmasters free service, but instead be thorough and easily actionable, with a clear set of recommendations and the supporting data needed to justify changes in your content or website structure.
These suggestions are not subjective, however vast and relevant the experience of our SEO specialists is; instead, we rely on a 100%-objective review of competitors' websites for a particular keyword, in their respective geography and language demographics. There is nothing new with this method – professional SEOs and SEO consultants used to reverse-engineer top ranking websites and find the exact techniques that lead to the #1 placement for a certain web page in a particular search engine. We have offered this service to other marketing agencies in our whitelabel practice, giving them and their high spend customers a leading edge for years in front of small businesses and individual entrepreneurs. Now we provide exactly the same service, as always updated with the latest Google and Bing algorithm changes, to our direct customers for its real price – the most effective approach to challenging #1 position in Google becomes thus available even to start-ups and mom-and-pop shops.
And because our report analyzes the top-ranked web pages for your targeted keywords, and in the search engine that matters for you, you get personal optimization advice, tailored specifically for your site and industry. You get easy-to-follow step-by-step instructions on optimizing your website that you can implement, even if you have little to no technical SEO knowledge.
We provide two different views with our on page SEO recommendations report:
Website structure recommendations – all the information you need to optimize your website as a whole and boost its ranking in the search engines, with a focus on site structure, taxonomy and internal links
On page optimization recommendations – a set of changes to a specific web page for your target keywords in the search engines of your choice, with a focus on meta elements, content optimization and top 10 competitors' scores for similar metrics in an easy to digest format.
Reviewing the report periodically can give you a head start in fixing any issues stemming from structural CMS changes like a version update or publishing fresh content that is not already optimized for best on page SEO results.
 Learn More About On Page Search Engine Optimization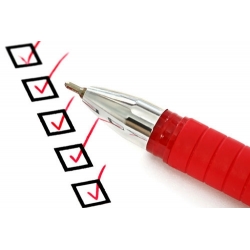 Content pages are what makes a site relevant and attracts visitors to visit and spend some time reading. Great content should be centered on a given subject or topic and remain highly relevant at all times. When the page starts to diverge into covering related topics it is very likely that you have just uncovered enough reasons to create another page and structure the site's taxonomy (categories) in a way that reflects the connection between such related topics.
On Page SEO Factors And Checklist
The subject or central topic of any given web page should be directly reflected in all of the following sections:
Title tag (normally seen as the browser window title)
URL (the actual web address of the page)
Content of page (main body of text)
Image Alt Text (message shown in browser when images are not rendered).
Starting to write web content with these SEO factors in mind should be part of the regular checklist of any content publisher. As a general rule, try to have these elements covered as early as possible in the writing phase and always verify they are presented correctly to anonymous readers (including search engine crawlers) once the page is live.
Early On Page SEO Analysis And WordPress SEO Plugins
Effective on page SEO must follow the Google Guidelines for Webmasters at all times. The content of a page is what makes it rank high in search engine results. Search engines are continuously improving on their ability to interpret the intention behind internet searches and relate it to individual pages content – as such, it is important to create the best content possible and always with the reader in mind. Doing this while keeping track of SEO factors can be a challenge, but you can also get on-the-fly assistance from on page SEO analyzers like specialized WordPress plugins (we recommend SEO by Yoast) or similar SEO tools for your choice of content management system.
Bear in mind such WordPress SEO on page plugins are not capable of tracking and making recommendations based on pages already ranking for your target keyword or phrase. For this you must first publish the new webpage (eventually with the noindex parameter to prevent crawling before all optimization is done) and then order a comparative analysis to get the actionable recommendations on how to outrank your competitors.